Exceptional sites for your next film production east of the Mississippi River
The COVID-19 pandemic was one few saw coming, though the effect it would have on the filmmaking industry was expected. With safety guidelines requiring masks, social distancing and the immediate shutdown of many public spaces, creating films had become nearly impossible. Still, some film productions persisted despite the pandemic, with some in the Eastern United States performing particularly strong. Of course, these productions followed the guidelines necessary to create a safe environment for filmmakers and crew to collaborate, allowing them to excel in the face of the pandemic. For those looking to get a head start on their next production, here's a list of thriving film production locations in the Eastern United States, as well as a few that have done well in the last decade.
Mississippi Gulf Coast
Mississippi may not be the first place that comes to mind when shooting your film, although, with the COVID-19 pandemic, the state is only one of many different entities across the Eastern United States that have stayed devoted to hosting film productions through the past year. Specifically, the Mississippi Gulf Coast has hosted film productions into 2021, being the location of upcoming films The Legitimate Wise Guy and The Yacht. With 62 miles of scenic shoreline that includes 26 miles of white sandy beaches, filmmakers can also take advantage of a NASA complex and five pristine barrier islands along the sparkling Gulf of Mexico. The website also hosts four alternative regions that cover different areas of the state. Additional resources on the website include ways of transportation, a director for crew & resources and 24-hour live weather and agriculture charts.
Greater Portland and Casco Bay
Maine hasn't hosted any film productions since the year before the pandemic, though the last decade has seen a massive increase in film business and production. Notably, Greater Portland and Casco Bay has been the chosen location for a few of its productions in the last several years, including Holly Star, Neptune and Five Nights in Maine starring David Oyelowo. While the city of Portland serves as
the center of the region complete with amazing views from the Casco Bay Islands, Cape Elizabeth and South Portland have equally captivating sights of lighthouses, parks, ocean views and shoreways. The state of Maine offers up to 17% in rebates (a combination of between 10 – 12% wage rebate depending on state residency plus a 5% production spend tax credit). There's also an accommodations tax exemption if you plan to stay for 28 continuous days or longer.
Orlando
Central Florida has mostly shut down filming, though two films were recently shot and filmed there. The first, Because of Charley, followed all COVID guidelines while the second, Harvey, was cleared by the Screen Actors Guild. The city of Orlando is well-known as a premier tourist destination, and the same can be said for its film production. Its website features a robust location library that contains all of what the region has to offer, from wild swamps, lush jungles and intricate networks of lakes and springs to cityscapes and architecture that fits almost any location. Filming permits range from $25 to $500 depending on location and number of permits.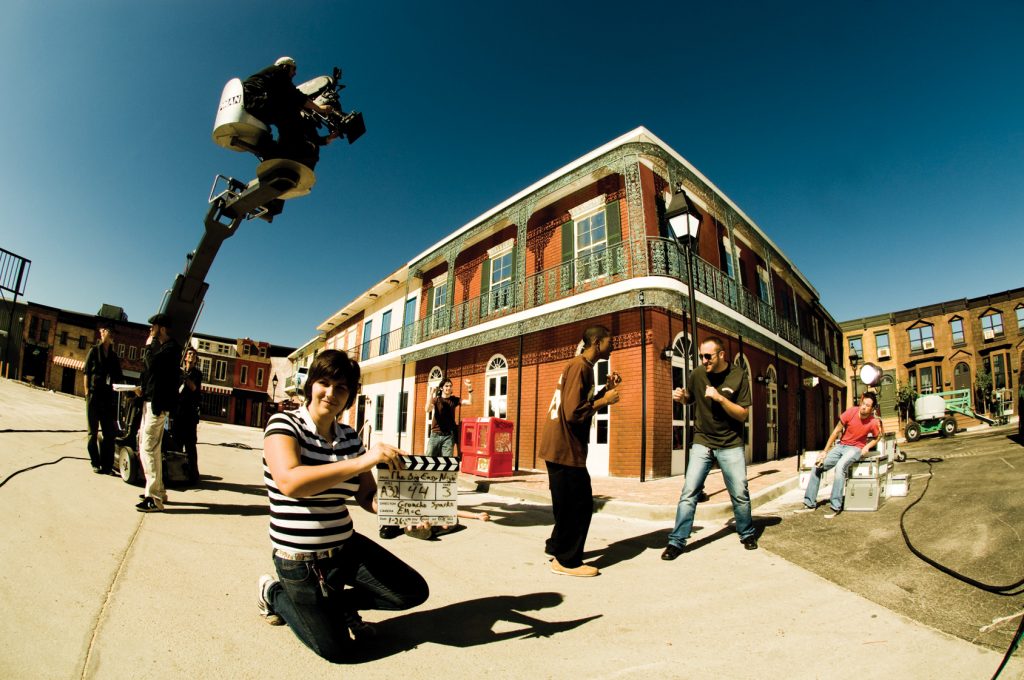 Chicago
Illinois has a rich and long film history dating back to the 1890s, and it hardly slowed down production during the onset of the COVID-19 pandemic. Perhaps one of the most iconic locations that filmmakers and productions return to is its most populous city, Chicago. Although the region offers small towns, farmland and wetlands, its biggest advantages are its inner-city grittiness and nighttime noir qualities that have made it the home of recent productions such as upcoming films The Batman and Candyman. Chicago's iconic skyline has appeared as a stand-in for numerous locales both fictional and non-fictional and as one of America's most sophisticated cities, its gritty back alleys and famous architecture make it a great location for any film. The state offers a tax credit of 30% of production spending, 30% on Illinois salaries up to $100,000 per worker and can be carried forward for up to 5 years.
Wilmington
The North Carolina Film Office serves as the centerpiece for the three main regional film commissions in the state. The Wilmington region is particularly established in film productions, having hosted them among television and commercial productions for close to 40 years. Familiar franchises like Halloween and Scream have recently completed productions here, with the latter extending into the pandemic alongside other, smaller film productions. Although the locale is known for its small-town charm and beaches, it also has a reputation for being nondescript, allowing for it to appear as other locations entirely. The commission offers a 25% rebate on qualified expenses of productions as well as an accommodations tax exemption. As a plus, the region also offers a 150,000-square-foot lot of film studios and stages that can accommodate up to five productions at a time. The website also has a 30-year average for weather conditions in the area.
New York City
New York City is universally known as "The City That Never Sleeps," which is why it isn't too surprising that New York in particular has all but slowed down production over the past year. The city recently hosted the upcoming Denzel Washington film Journal for Jordan as well as The Woman in the Window with Amy Adams. The city features several boroughs familiar to many, such as Manhattan, Staten Island, the Bronx and Queens, and locations range from lush park views of the city skyline to gritty industrial neighborhoods and even the chilling Rikers Island Jail itself. Additionally, New York City provides dozens of stages and production a ton of equipment and props available for use. Whether you're producing a talk show or commercial, there is a space for you. The state provides a 30% credit for qualified production expenditures as well as 30% savings on qualified post-production expenses.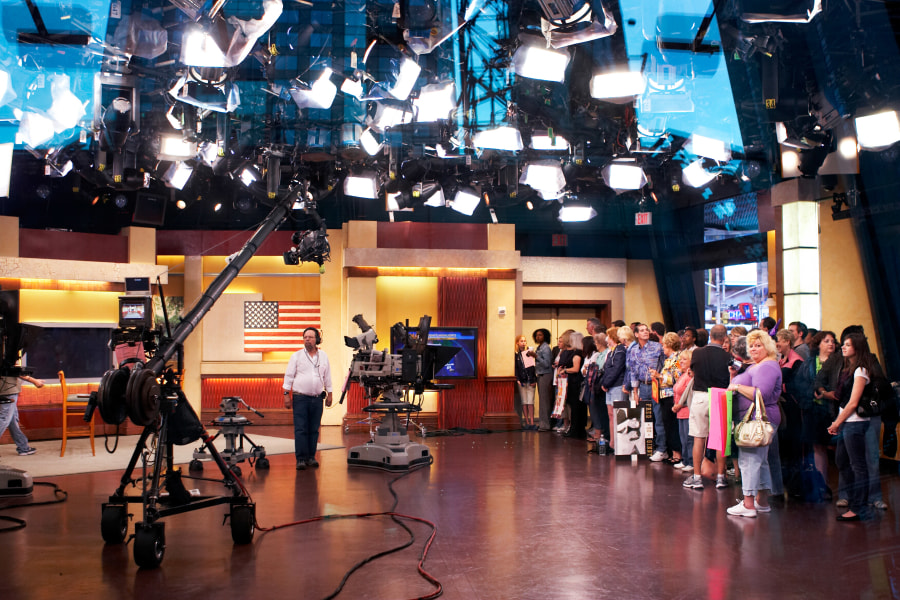 Southeastern Massachusetts
Housing 351 cities and towns and home to hundreds of miles of coastline, Massachusetts offers a wide plethora of locations ranging from periods as old as the 1600s to ultra-modern settings. Southeastern Massachusetts is the state's most popular film region, as its most populous city and the state capital, Boston, has served as a double for numerous locales, including New York City, Hollywood and England. Featuring a mix of seasides, beach communities and mountains, the region is currently hosting the newest season of American Horror Story as well as the upcoming satire disaster comedy Don't Look Up. The state provides filmmakers with a competitive tax package that includes a 25% production credit, a 25% payroll credit and a sales tax exemption.
Rhode Island
Rhode Island is only a mere 48 miles long and 40 miles wide, but that hasn't left it behind at all in terms of film production. Features shot in the incredibly small state only go back as far as 2005, although they've ramped up production to include films like Moonrise Kingdom and The Purge: Election Year among its filmography. Despite the small size, the state isn't short of many robust lighthouses, antique homes, old country stores and parks near the water or with its sea of green. In less than 20 minutes, you can transport your crew from one of the scenic ocean drives across one of the many historic bridges and find yourself in one of the many open spaces and farmlands. The state offers a production tax credit of 30% of state-certified production costs incurred, which includes pre-and post-production costs.