Atlantic City Film Commission
Atlantic City, New Jersey
Introduction to Atlantic City
With a big city feel from the tall buildings and nightlife, Atlantic City offers so many possibilities for a wide array of genres and plotlines. The Steel Pier and boardwalk give off a summertime aesthetic that can bring you back in time or keep you in modern times. The natural surroundings of sandy beaches, ocean waves and greenery will give you a well-rounded area to work with for your production.

About Atlantic City Film Commission
Songs have been written about it, stories have been told about it and movies have been made about it… Atlantic City is the perfect place for your next production whether for movies, television, commercials, photographic or music
videos.
Atlantic City is a 'Film Friendly Community,' and because of that we've taken measures to ensure that your filmmaking process is a smooth, efficient, and enjoyable one. The Atlantic City Film Office is proud to offer free assistance for productions working within the City. With an understanding of the filming process and a thorough knowledge of Atlantic City, we help productions take advantage of a City that has much to offer filmmakers.
General Info for Atlantic City
Permitting Agencies
The Atlantic City Film Commission is there to make sure your permit experience is easy and painless! Their FREE permits require a 10 day window for approvals and the insurance certificate must be submitted with the permit application. After your permit application is completed, email the form back to them and they will take it from there! Once the permit is approved the Film Commission will email it back to you and keep a copy just in case!
First Aid & Medical Services
Atlantic Care Medical Center – Atlantic City
1925 Pacific Ave, Atlantic City, NJ 08401
609-345-4000
atlanticcare.org
A Few Filming Locations in Atlantic City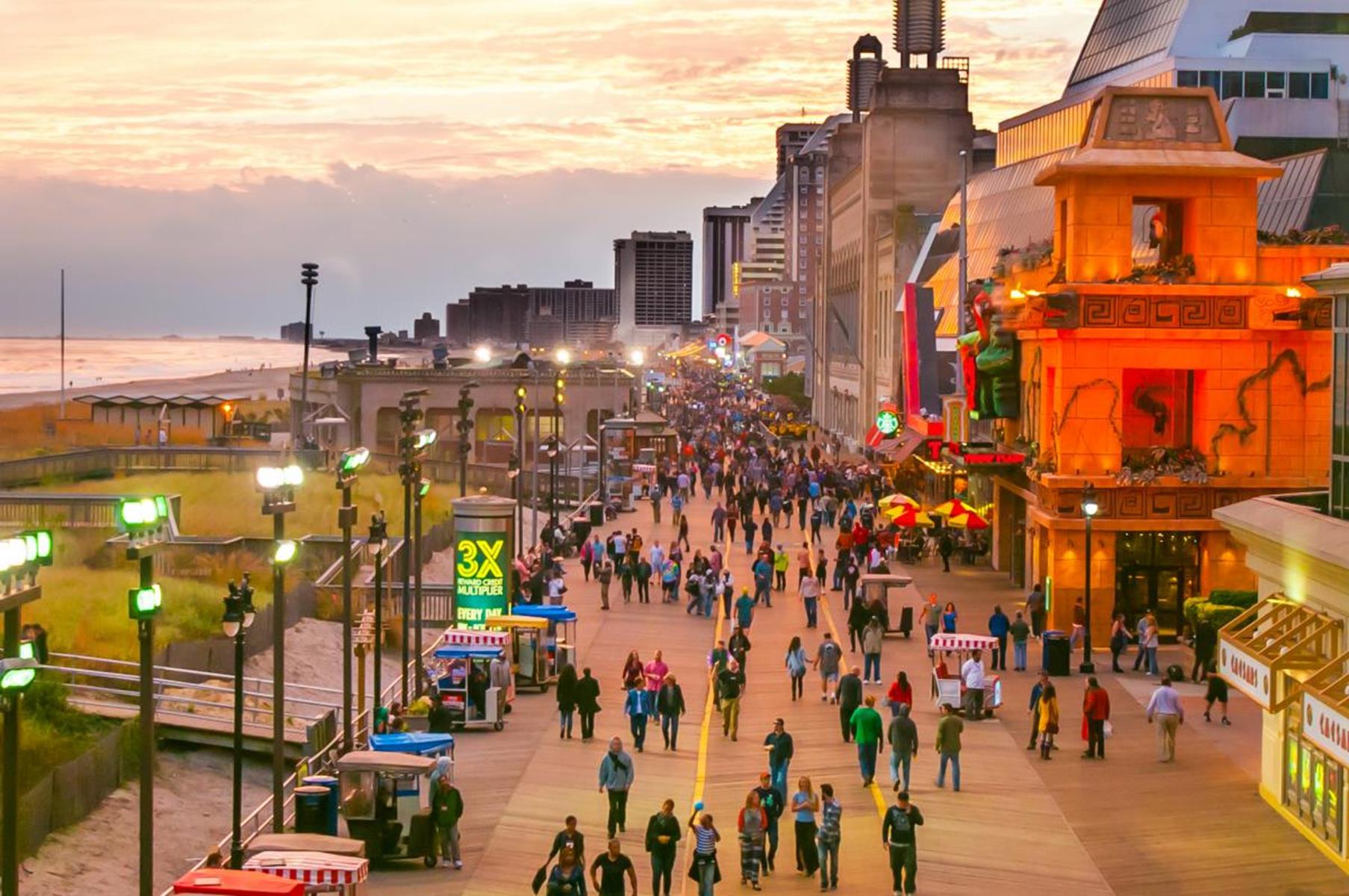 Atlantic City Boardwalk
The five-mile-long promenade along the Atlantic Ocean was the first of its kind and remains the most famous boardwalk on the East Coast. and it has developed into a major tourist hub. Whether your project's setting is based in today's era or one of the distant past, the classic boardwalk feel will give you stunning ocean views and charming storefront shots.
Steel Pier
The Steel Pier has been a location for entertainment and amusement for generations. Originally built in 1898 and remodeled in 1904, the pier quickly became an exciting location for vacations. The carnival feel of the pier is the perfect location to capture summer activity and energy. The opportunity to incorporate the miles of beach and boardwalk all while sticking to one location is possible at the Steel Pier.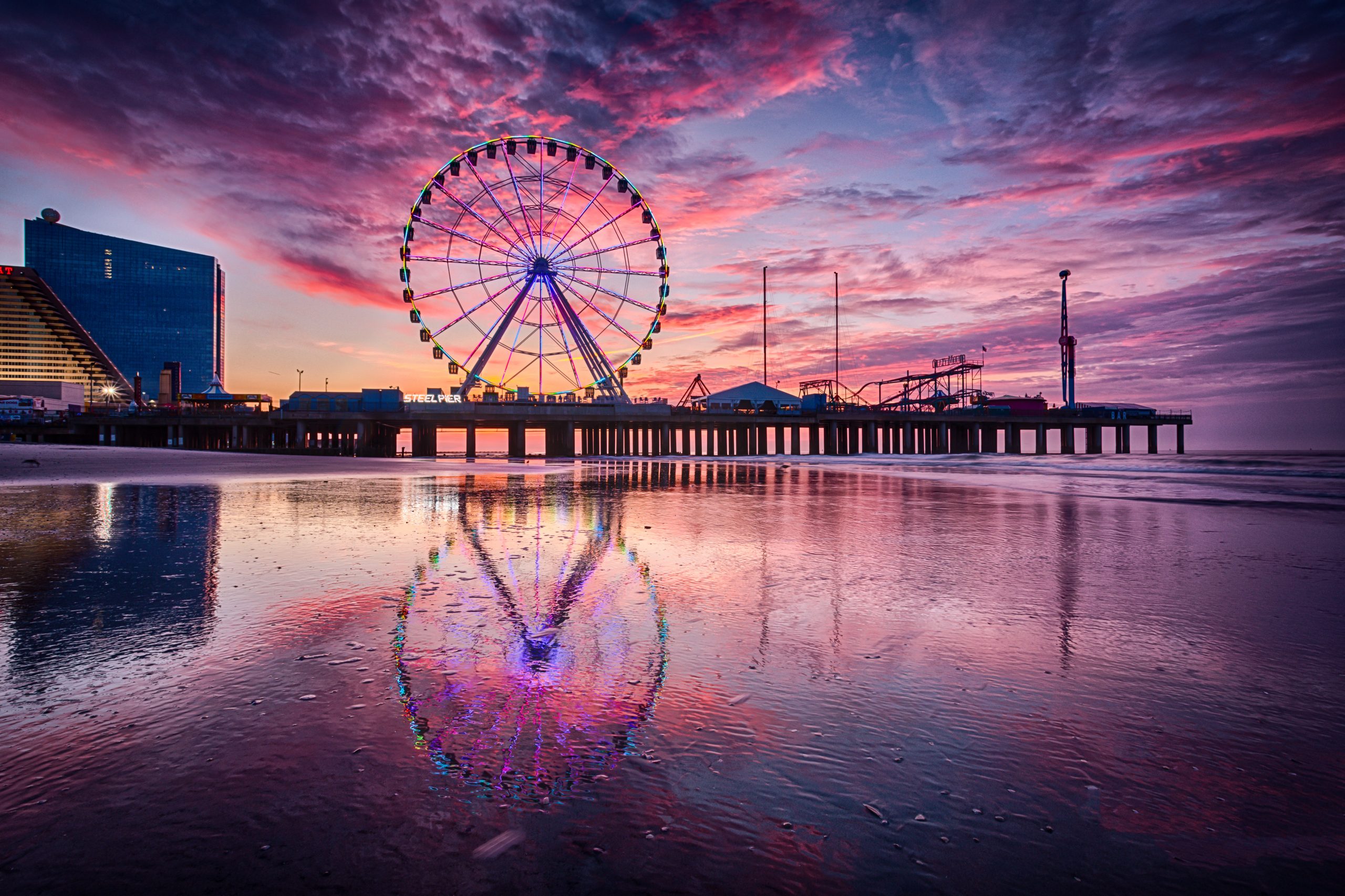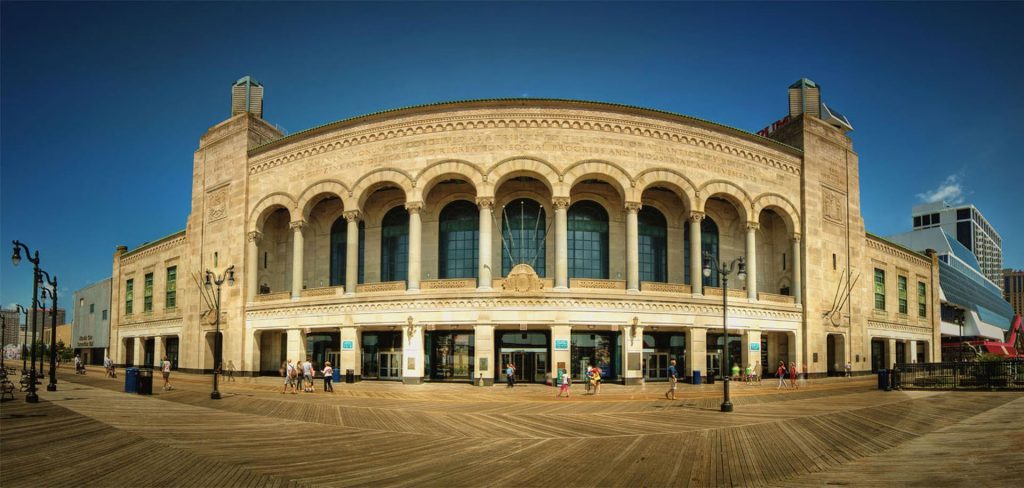 Jim Whelan Boardwalk Hall
Listed as a National Historic Landmark in 1987, the Boardwalk Hall has been the host of countless events throughout the 1900s. The beautiful arches and stonework give a unique and grandeur impression that will only continue when you step into the giant hall.
Showboat Hotel
Category: Building; Hotel
This hotel gives you views of the boardwalk and the Atlantic Ocean while being minutes from popular tourist locations. The New Orleans-themed hotel is a great spot to find yourself in when trying to capture the feel of Atlantic City. The distinguished shape of the building will sell the big city feel you're looking for and establish the tone of your project.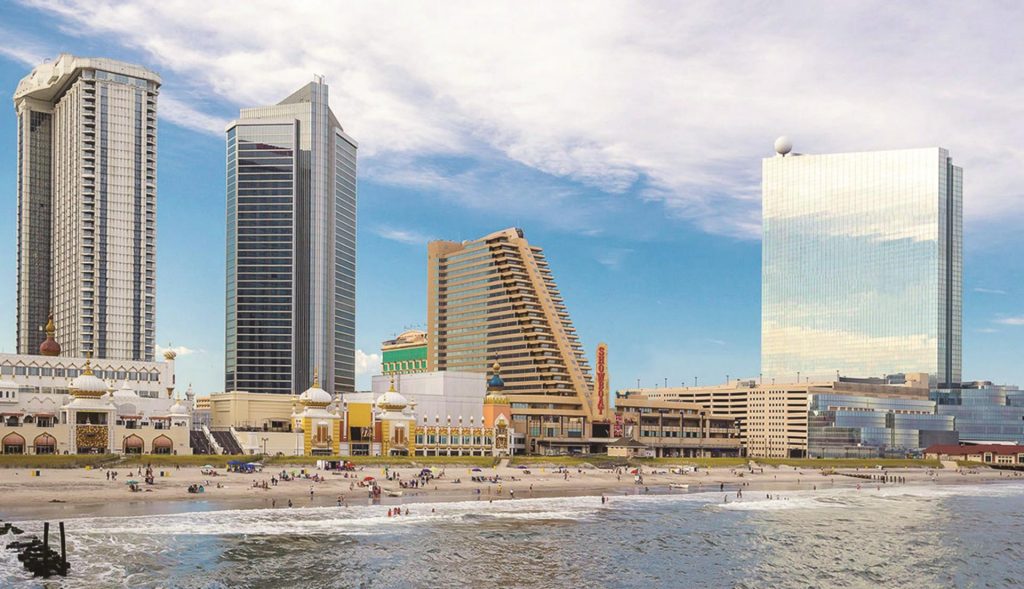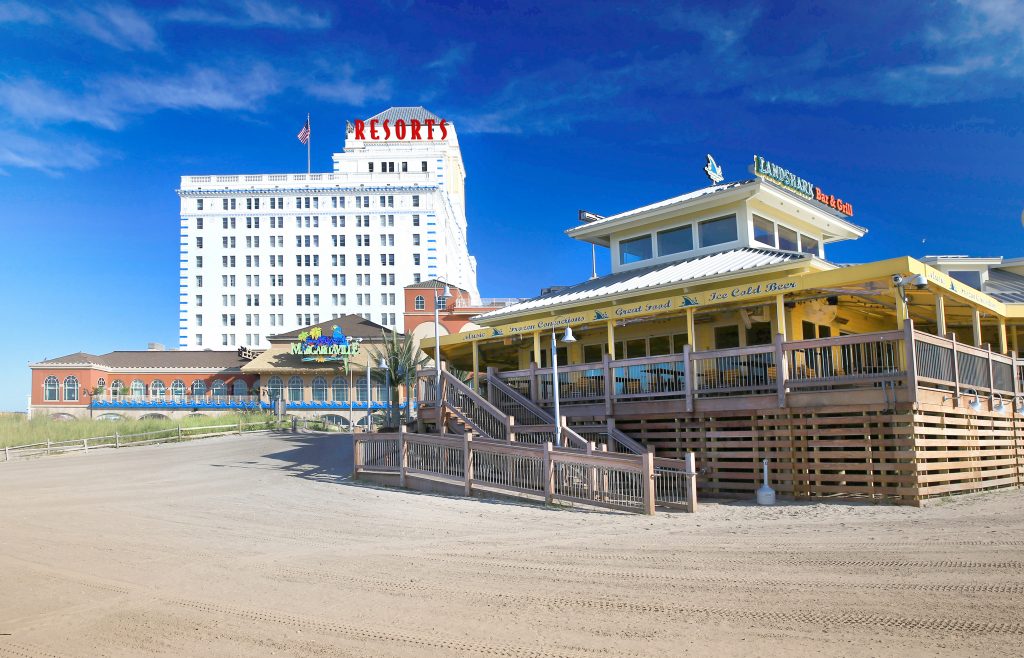 Atlantic City Casinos
Our casinos bring excitement at every turn, all while having that boardwalk charm right outside. With nine popular casinos in the area, there is plenty of space to create the setting for a high-stakes gambling scene or a fun night out on the town that will hook your audience. The casinos offer a variety of flash and exuberance to your project.
Atlantic City offers a tax incentive program of up to 42% in tax credit that allows them to open the door to filmmakers and create opportunities for productions.
Qualifying productions that spend up to 60% on in-state expenditures or spend more than $1 million in qualified production expenses can receive a 35% tax credit for filming in Atlantic City.
An additional 5% tax incentive can be given when going through Atlantic City Film Commission.
Productions that meet New Jersey's diversity requirement are able to receive an additional 2% tax credit.
Film Credits for Atlantic City
I had the pleasure of filming in Atlantic City in 2019 on a Netflix feature film. When I arrived, the film was foundering a bit due to production issues. Realizing we had a lot of catching up to do to make our filming date, we called upon Heather Colache, Tourism Account and Film Commission Director, for assistance. Heather helped us in innumerable ways – she coordinated film permits, fire permits, police support, neighborhood coordination and more – and without her assistance, we would have had a very difficult time making our schedule. Heather really gets it! She knows how to cut through the red tape and solve problems. I look forward to working in Atlantic City again, and I know Heather will pave the way for us.
Film Credits
Bruised
Army of the Dead
Warrior
The Bounty
What Are You Waiting For?
Let Destination Film Guide Connect You!