Filming Locations in SOUTHWEST MONTANA
Introduction to Southwest Montana
Southwest Montana is a prime film destination that offers a variety of historic small towns, ranches, wide-open spaces, mountains, lakes and rivers, ghost towns and more. Nestled between two of America's most beautiful parks, Yellowstone and Glacier, Southwest Montana offers the best of Big Sky Country.
Contact SOUTHWEST MONTANA

About Southwest Montana
Nestled between two of America's most beautiful national parks, Yellowstone and Glacier, Southwest Montana is home to those wide-open spaces that Big Sky Country is known for. The region was settled by the Native American people, the landscape was explored by the Lewis & Clark Expedition in 1805, as the gold rush of the 19th century swept through the west thousands of miners moved to the area and homesteaders settled in the area as they pushed west.
A Few Filming Locations in Southwest Montana
Contact Southwest montana
Virginia City and Ennis area
Anaconda and Deer Lodge area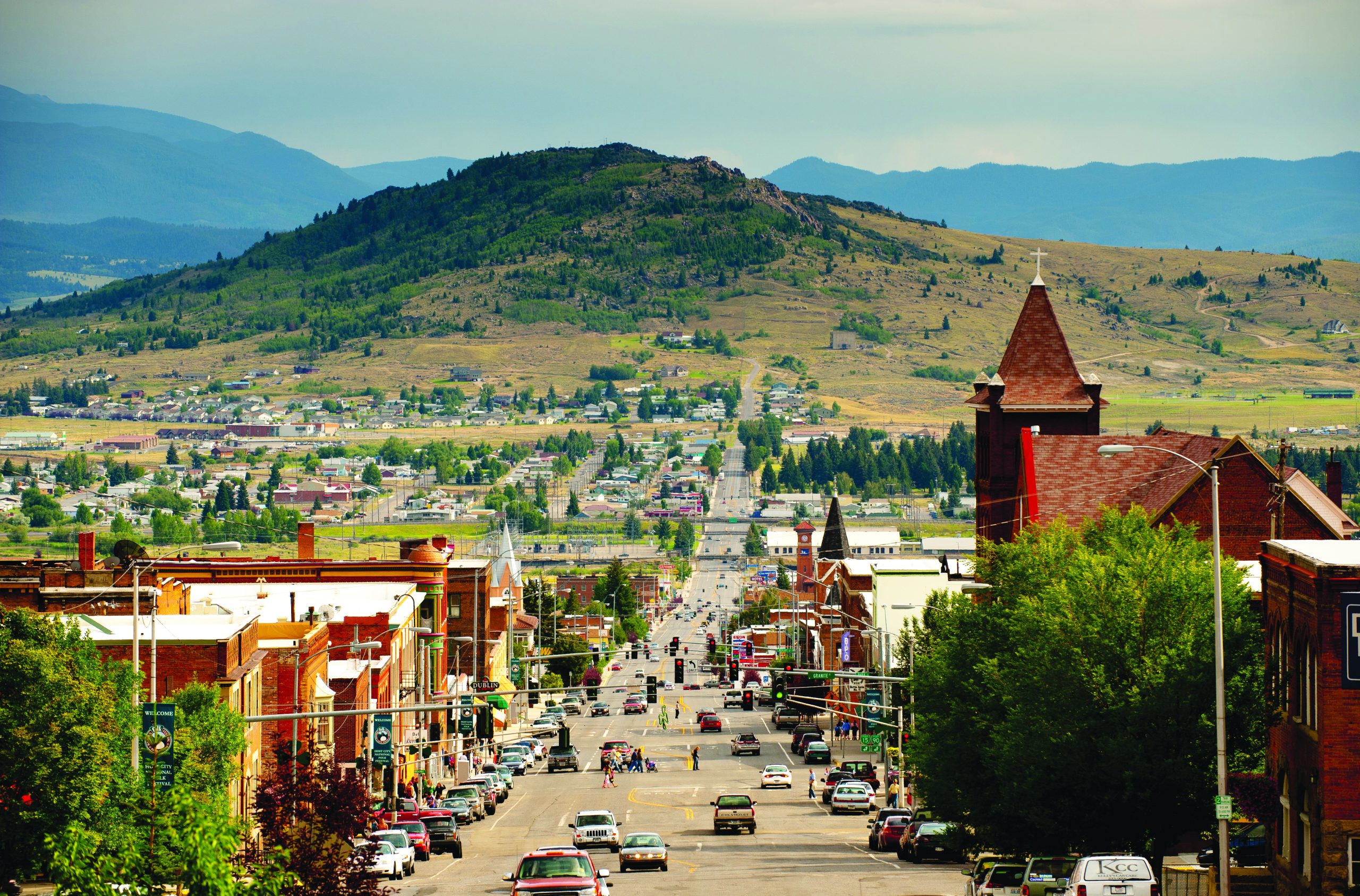 Butte
Established in 1864 as a mining camp in the northern Rocky Mountains on the Continental Divide, Butte was one of the largest copper boomtowns in the American West. The city's Uptown Historic District is one of the largest National Historic Landmark Districts in the U.S., with nearly 6,000 contributing properties. Located on a hillside on the northwestern edge of town this area is noted for its abundance of lavish Victorian homes and Queen Anne-style cottages built in the late 19th century. Throughout Uptown and western Butte are 14 headframes, remnants of hoist houses accessing 10,000 miles of underground mine tunnels honeycombing the Butte hill. In 2002, Butte was one of only 12 towns in America named a Distinctive Destination by the National Trust for Historic Preservation.
Helena
Montana's capital city, Helena was founded as a gold camp during the Montana gold rush. The city became wealthy, with some 50 millionaires inhabiting the area by 1888. The concentration of wealth contributed to the city's prominent, elaborate Victorian architecture. All across Helena, you can experience historic roots that reach back hundreds of years—from Carroll College and the Mansion District to the Montana State Capitol building. Surrounding features include the Continental Divide, Mount Helena City Park, Spring Meadow Lake State Park, Lake Helena, Helena National Forest, the Missouri River and Elkhorn Mountains.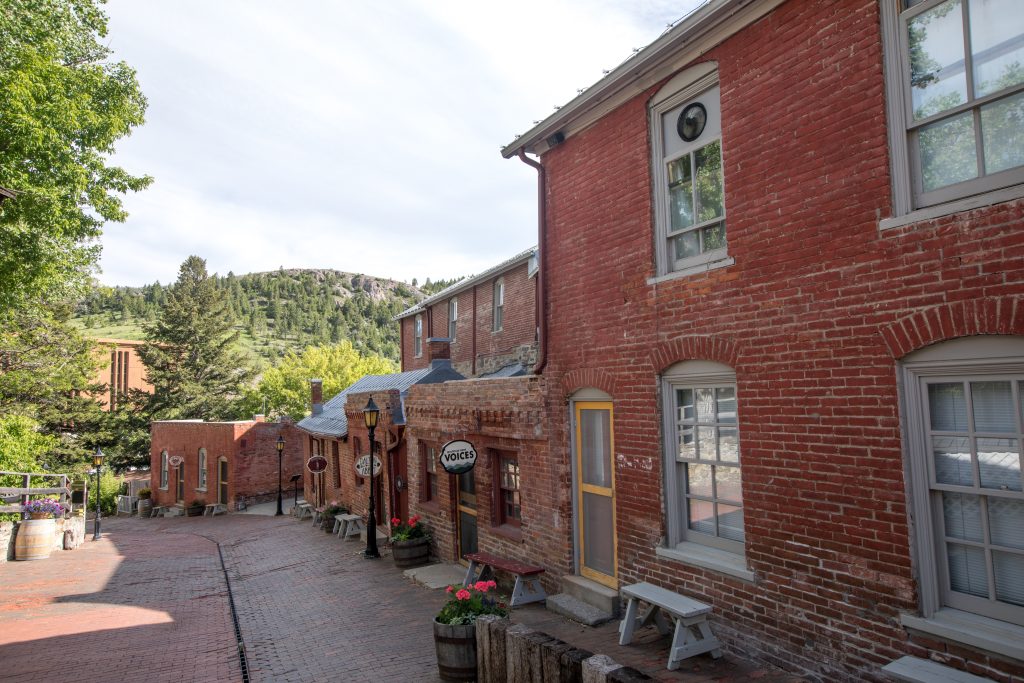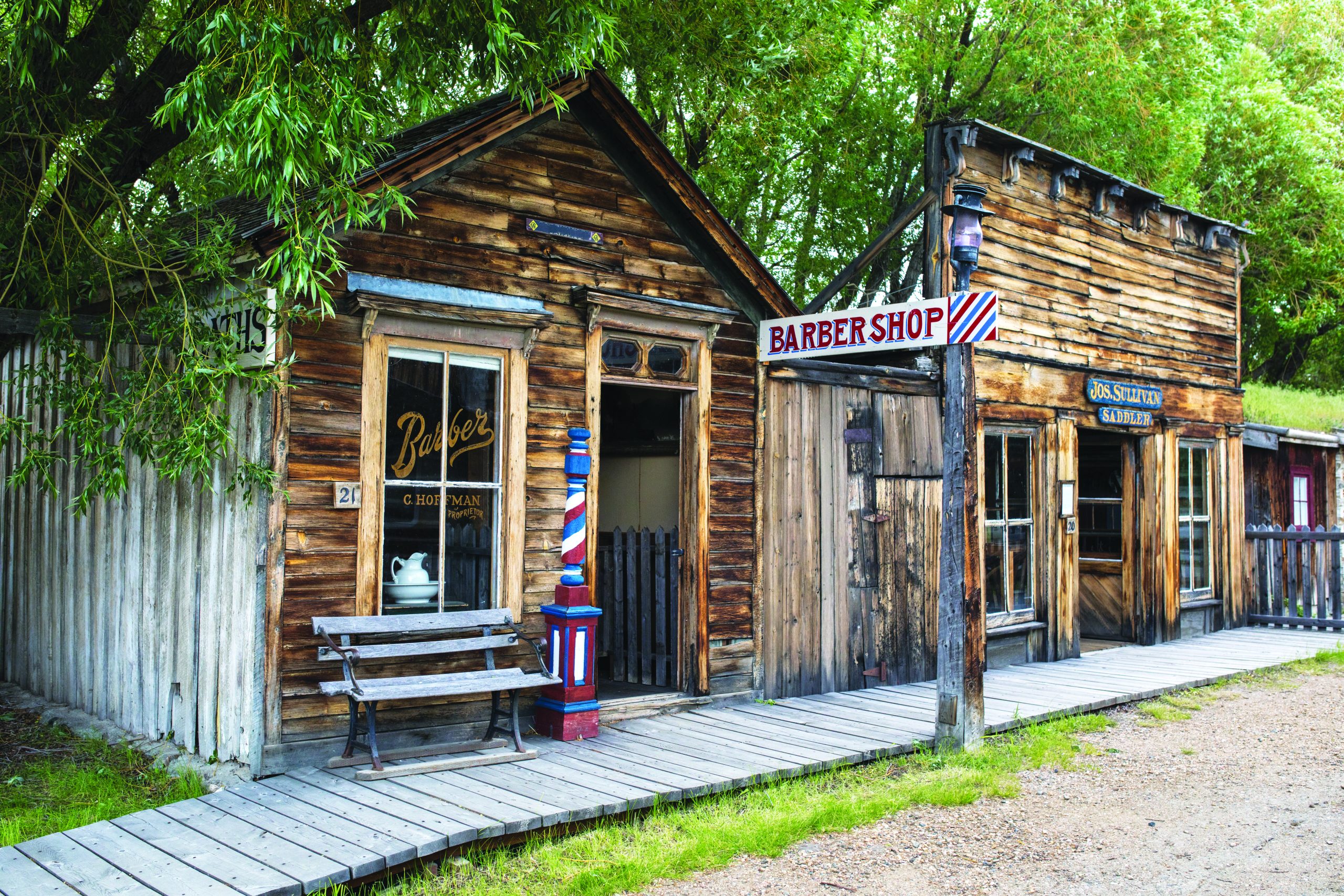 Virginia City and Ennis Area
Born with the discovery of gold in Alder Gulch in 1863, Virginia City served as the Montana Territorial Capital for 10 years until the gold ran out. Just a mile away lies Nevada City, a western town created from a collection of buildings from other ghost towns. Both towns have been largely restored and preserved and have become living examples of the real Old West. One hundred fifty buildings have been certified authentic by the Montana Historical Society. Boardwalks, mechanical music machines, a penny arcade, antique automobiles and a two-story outhouse add to the atmosphere. Virginia City, just 50 miles west of Yellowstone National Park, is located within an incredibly rich area of natural beauty, recreation and history.
Deer Lodge and Anaconda Area
Deer Lodge offers well-preserved history and Old West allure. The Old Montana Prison dominates Main Street, with four tiers of cells and a looming gothic façade—these historic prison walls house a theater and five museums across nine acres. The Grant- Kohrs Ranch National Historic Site preserves the American West with the main house and its original furnishings intact, along with a blacksmith shop, bunkhouse, horse barns, cattle sheds and other outbuildings. Anaconda, nestled in a mile-high valley in the Deer Lodge National Forest, is characterized by lakes, mountains and recreation grounds. The Washoe Theater on Main Street is listed on the National Register of Historic Places, and was the last theater constructed in the U.S. in the Nuevo Deco style.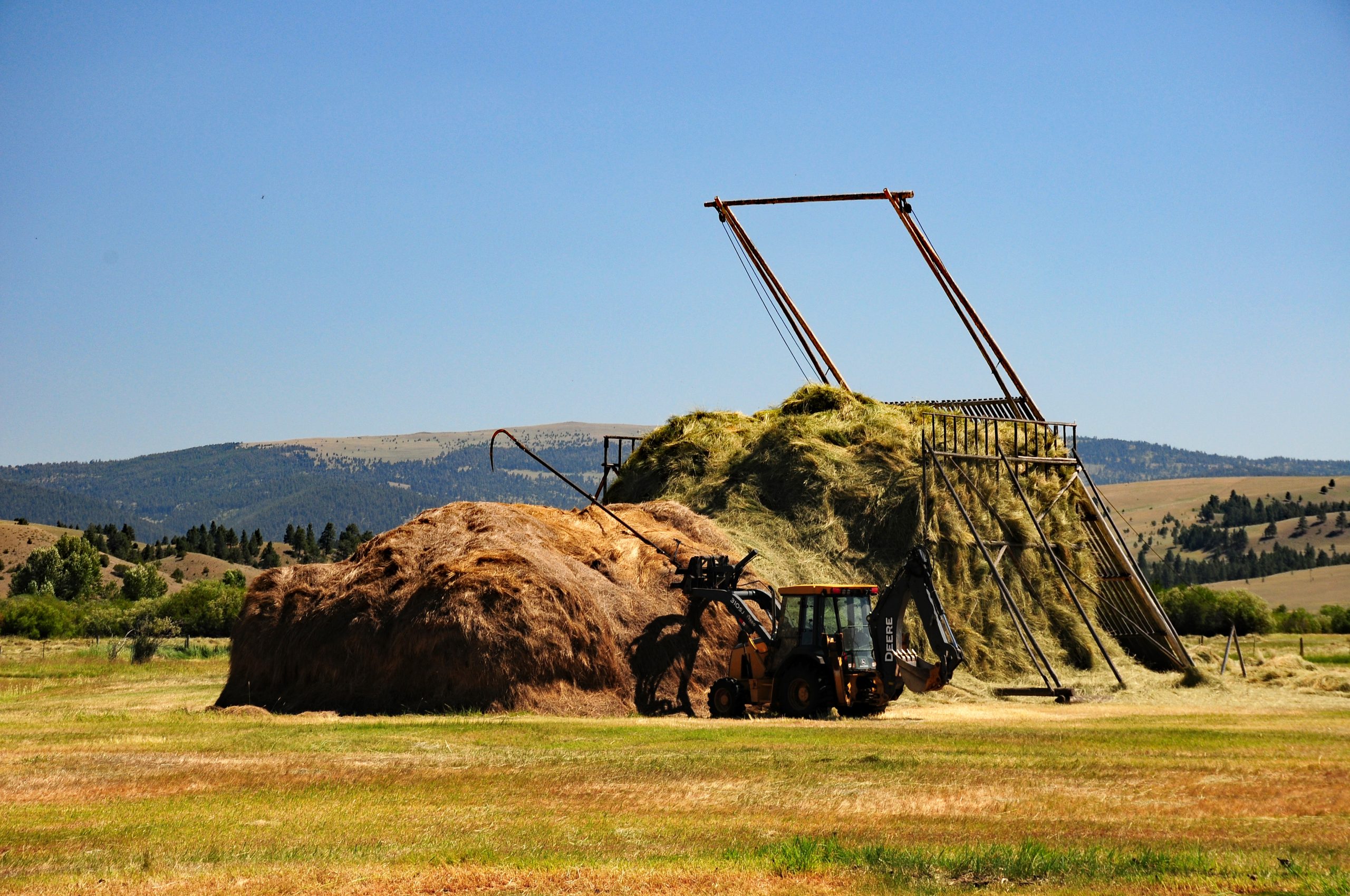 Montana offers a number of competitive incentives to bring productions to Big Sky Country, including a media tax credit and the Big Sky Film Grant. The Montana Film Office works closely with the advertising, film and television industries to bring productions to the state in a partnership that is beneficial to your crew as well as Montana.
MEDIA TAX CREDIT
The Montana Economic Development Industry Advancement (MEDIA) Act offers a 20% transferable income tax credit on production expenditures in Montana, with additional amounts that can increase the credit up to 35% of the production company's base investment in the tax year. Additional incentives include:
25% of compensation for MT resident crew
15% of compensation for non-MT resident crew
20% of above-the-line compensation (actor, director, producer, writer)
30% of compensation paid to a student enrolled in a MT college/university who works on the production for college credit
10% of payments to MT colleges/universities for stage, equipment, rentals or location fees for filming on campus
10% of all in-studio facility/equipment expenditures that rents a studio for 20 days or more
5% of expenditures in an underserved county
5% for using "Filmed in Montana" screen credit logo
25% of post-production wages
Contact Southwest montana
BIG SKY FILM GRANT
This grant program builds and supports partnerships with filmmakers and production companies with the intention to create Montana film industry jobs. It enhances the marketing efforts of Montana's tourism regions and advocates for the state's people, history and overall quality of life.
BONUS INCENTIVES
No Sales Tax

Accommodations Tax Exemption: Companies staying at the same hotel/motel for 30+ days are exempt from the 8% bed tax

Licensing Exemptions: Out-of-state commercial vehicles and production-exclusive equipment are exempt from licensing requirements for 180 consecutive days
Film Credits for Southwest Montana
Film Credits
Father Stu
Yellowstone
1923
Call of the Wild
Heaven's Gate
Mickey and the Bear
What Are You Waiting For?
Let Destination Film Guide Connect You!