Filming Locations in New York's Utica
Introduction to Utica
No matter the size or type of production that you're interested in filming, Film Utica and its partners are here to make your life easier. From your production to your working experience in our area, our goal is to make it as enjoyable, simple and exciting as possible. The Mohawk Valley region's diverse landscape gives filmmakers a wide array of locations for cinematography.

Film Utica
From inner city, office, medical, correctional, time-period, suburban, natural and rural farmlands, we have the ability to create or replicate any type of location your production team is seeking. Please be sure to check back with us on a regular basis as we are continuing to grow our resources daily.
A Few Filming Locations in New York's Utica
The Stanley Theatre and Sound Stage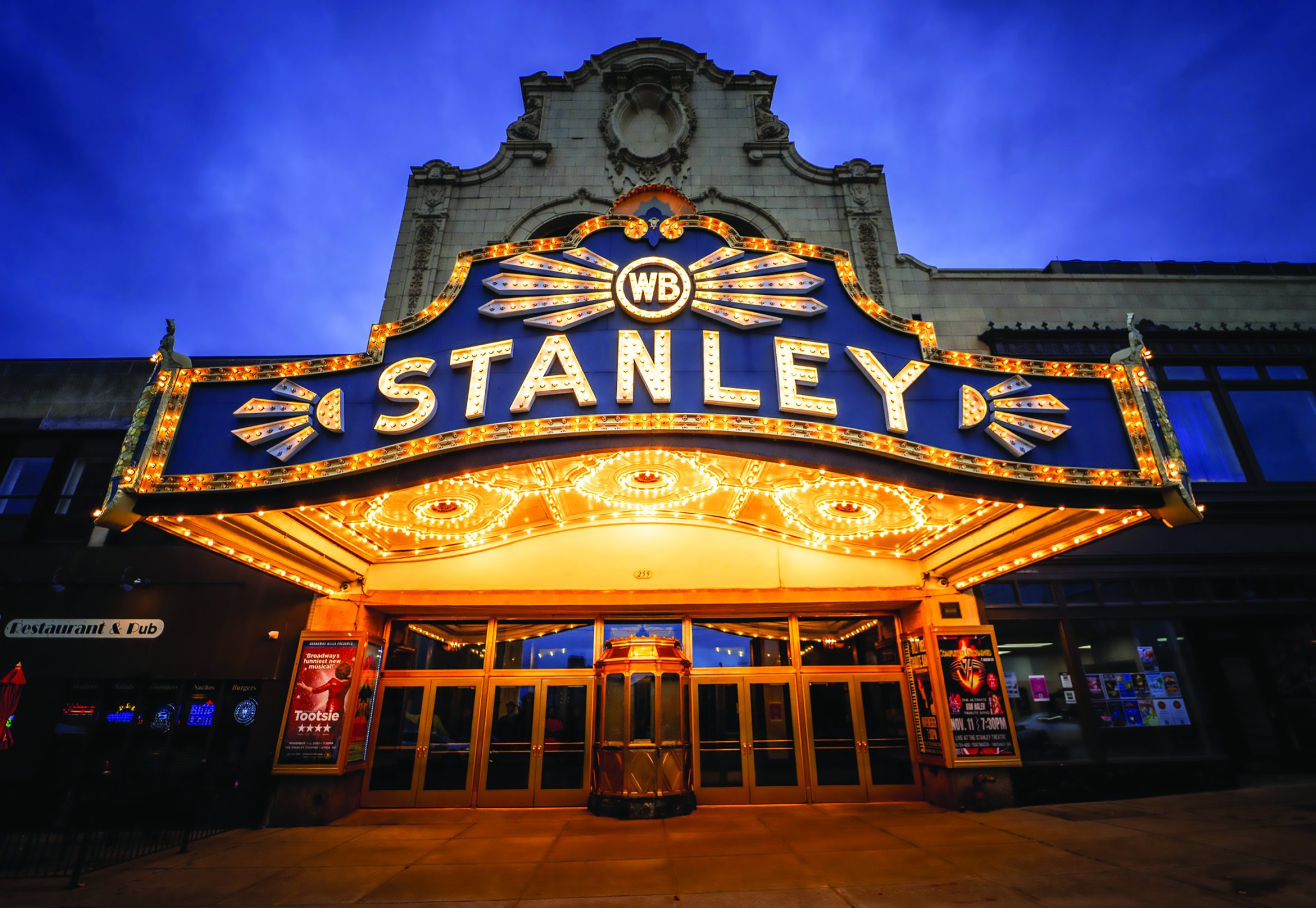 The Stanley Theatre and Sound Stage
A Baroque movie palace in Utica, The Stanley Theatre and Sound Stage is located on the expanding southern edge of downtown, some four blocks away from Utica's theater district. All the theatres located there were razed during the Urban Renewal era of the 1960s and 70s. The design motif of The Stanley Theatre is dubbed "Mexican Baroque" because of its unique blend of styles. The terra cotta and tiled mosaic exterior shows its Mexican influence, while Habsburg lions, Indian faces and a multitude of angels and cherubs grace the lavish gold leaf Baroque theater's interior. Legend has it that the grandentry staircase was designed to resemble the main staircase on the Titanic ocean liner. The theater was added to the National Register of Historic Places in 1976 and it is significant for its relationship to the early movie industry and its distinctive architecture.
Fort Schuyler Club
Located in the heart of downtown Utica, the Fort Schuyler Club was founded in 1883 and is the area's only private club of its kind. It is significant as a rare and substantially intact example of a late 19th–20th century social club. Built in stages, the building is located prominently on Genesee Street, the principal thoroughfare of Utica. It was listed on the U.S. National Register of Historic Places in 2004 and kitty corner to The Stanley Theatre and Sound Stage.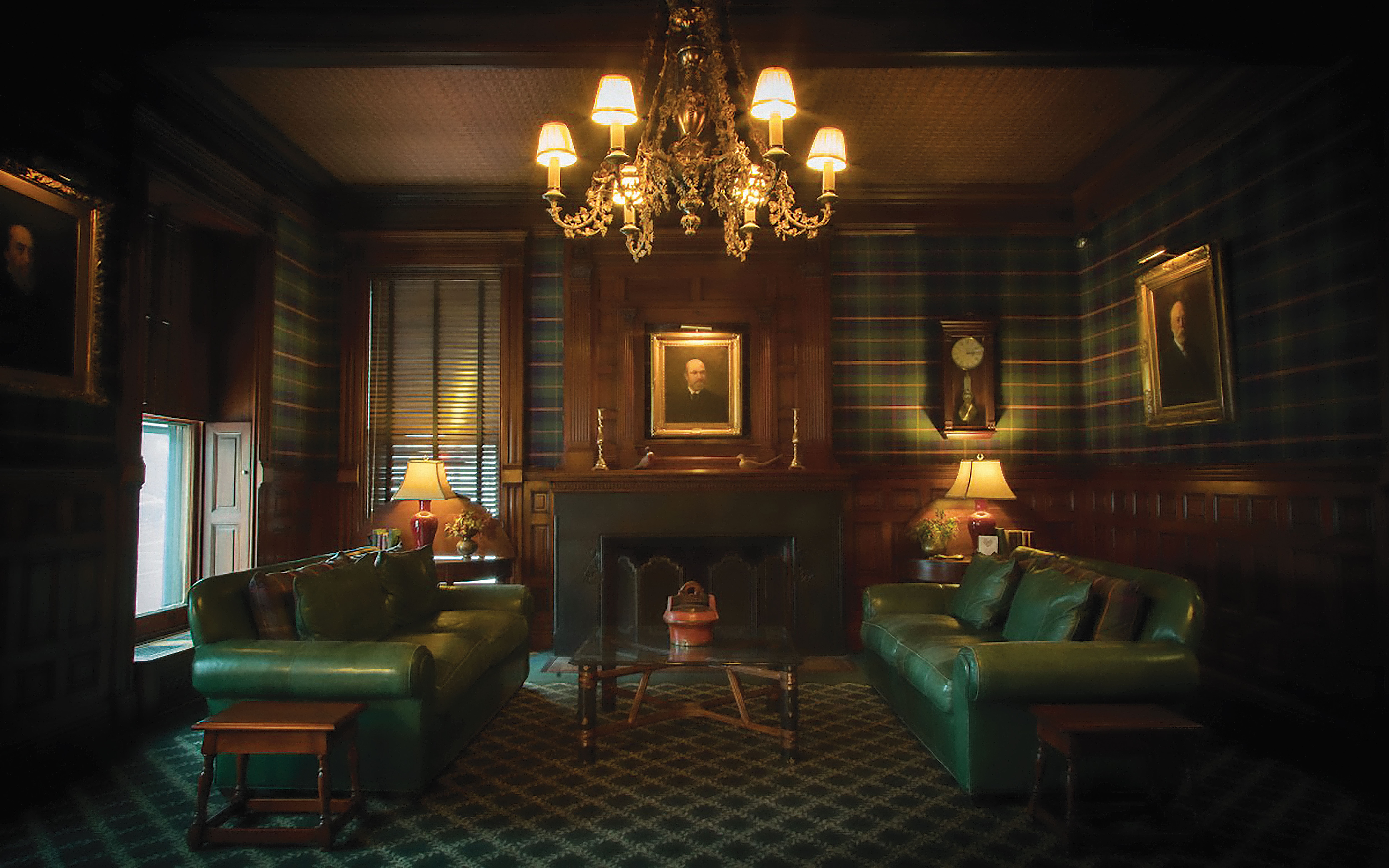 Old Forge
Old Forge is the largest hamlet in historic Town of Webb, which includes Eagle Bay, Big Moose and Stillwater. From here, you can explore the Central Adirondack region and all of the Adirondack Park. Formerly a village, it remains the principal community in the region.
DoubleTree by Hilton Hotel Utica
A historic hotel building in downtown Utica, DoubleTree by Hilton Hotel Utica was designed by Esenwein & Johnson, an architectural firm from Buffalo. It was originally a 10–story building of fireproof construction with 200 rooms, four dining rooms, a ballroom, an assembly hall, a restaurant for ladies and a grill and cafe for gentlemen. The top three floors were added in 1926, which increased the total number of rooms to 250. Since 2017, it has been operated as the Doubletree by Hilton. The hotel is within a mile of The Stanley Theatre and the globally acclaimed Munson–Williams–Proctor Arts Institute, recently renamed Munson. To encourage film companies to film in New York, productions which comply with requirements may be eligible for a tax credit of 30% percent of qualified production expenses. Qualified expenses include certain above–the–line wages subject to specific caps, below–the–line wages, and production costs directly related to the production of a qualified film. This tax credit is funded at $700 million a year through 2034. Productions with a minimum budget of $500,000 may receive an additional 10% credit on qualified labor expenses, including qualified above–the–line wages. In addition, all qualified costs incurred in those counties may be eligible for the 10% credit if the production company shoots more than 50% of principal photography days in Oneida County.
To encourage companies to host their film projects in New York and help create and maintain film industry jobs, productions which comply with requirements may be eligible for a fully refundable tax credit of 30% of qualified post–production expenses. This tax credit program is funded at $45 million a year through 2034.
An additional 5% credit may be available in the Post–Production Program for costs incurred in Upstate New York, outside the Metropolitan Commuter Transportation District (MCTD). The MCTD includes New York City, Dutchess, Nassau, Orange, Putnam, Rockland, Suffolk and Westchester counties. Additionally, projects with budgets over $500,000 can receive an additional 10 percent credit on qualified labor expenses incurred in Oneida County.
Film Credits for New York's Utica
Film & TV Credits
The Good Shepherd
Sterile Cuckoo
Severance
Clean
Trainwreck: Woodstock '99
Woodstock 99: Peace, Love and Rage
Utica: The Last Refuge
As Long As We Both Shall Live
The Mountain
On the Road
SlapShot
Network Documentaries
Oxygen
Netflix
HBO
Discovery
Channel
History
Channel
What Are You Waiting For?
Let Destination Film Guide Connect You!