BRING YOUR NEXT FILM, TELEVISION OR REALITY PRODUCTION TO THE GOLDEN STATE
Plan your next production in the heart of the American entertainment industry: California. Ever since Centaur Film Company moved from New Jersey to the modest citrus groves of Hollywood in 1911, the Golden State has become the headquarters for America's premier film studios and production companies, as well as one the largest collection of creatives on Earth. The state receives an average of 315 sunny days, a diverse collection of locations (from vast coastlines to arid deserts) and a creative infrastructure formed from a century of innovation. While other American states have become hotbeds for productions in recent decades, California continues to host more projects than anywhere in North America and constantly attracts talent through the dedicated work of the California Regional Film Office Partnership.
This one-stop resource is essential for any film, TV or commercial producer across the Golden State. Our vast array of tools and resources will help you navigate all sorts of production issues, from work permits to on-set safety. Our team can help put you in touch with relevant government agencies, industry associations and union contacts. Productions can also work with the Film Liaisons in California Statewide (FLICS), a network of nearly 60 film offices across the state that provides localized support and assistance with location searches, permitting and other services. Our website also contains comprehensive production directories, entertainment job listings and useful charts for studio zones. Read more to learn about a few of our members and how they can provide unforgettable locations for your next project.
A Few Filming Locations in California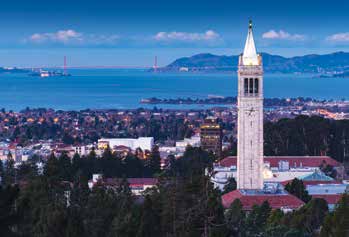 Berkeley
Berkeley offers a superb variety of historic homes and buildings, magnificent parks and eclectic neighborhoods. Please contact the film office if you would like additional information or visit our website at filmberkeley.com.
Barbara Hillman
Berkeley Film Office
510-549-7040
bhillman@visitberkeley.com
www.VisitBerkeley.com/film
Monterey County
It's been called the "Greatest Meeting of Land and Sea." Monterey County's beautiful, diverse locations have drawn filmmakers for decades. Dramatic coastal settings include Carmel-by-the-Sea, Big Sur and Monterey, and there's rural and agricultural looks in the Salinas Valley. From famous films to Big Little Lies, the best locations are here.
Karen Nordstrand
Monterey County Film Commission
831-646-0910
karen@filmmontereyc.com
www.FilmMonterey.org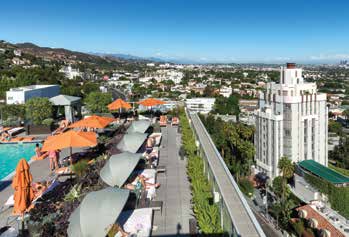 West Hollywood
The City of West Hollywood is here to support your production from scout to strike. Home to iconic locations such as the Sunset Strip and Pacific Design Center, West Hollywood also can double as Anywhere, USA with our many unique residential and commercial areas — all within 1.9 square miles.
Eddie Robinson
City of West Hollywood Film Office
323-848-6489
wehofilm@weho.org
www.WeHo.org